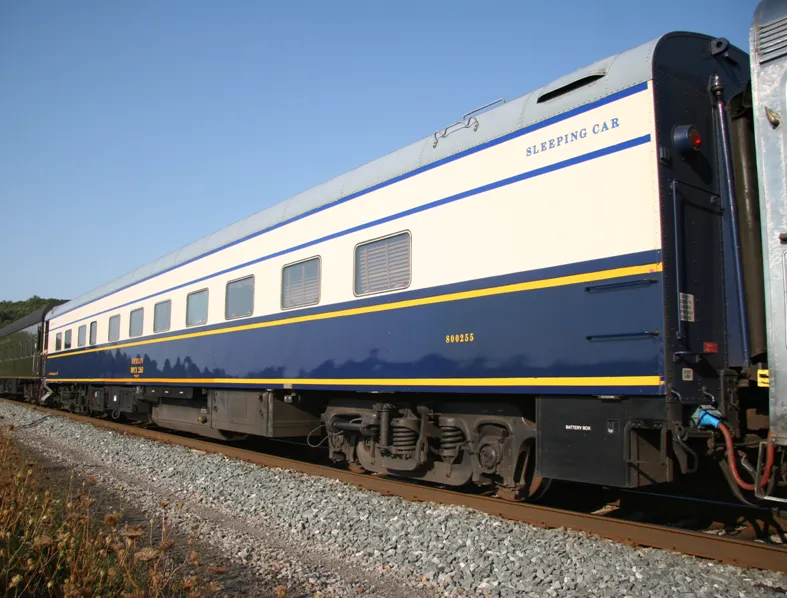 ---


Brass Model of Union Pacific Placid series Sleeper
The Berlin was built by Pullman Standard in 1956 (Lot 6953, Plan 4198) for the Union Pacific Railroad as an 11 double bedroom sleeper "Placid Lake" #1504 for service on various Overland Route trains. The Placid Lake was frequently assigned to the Union Pacific Streamliner City of Los Angeles and City of Portland.
---
The following six pages have been copied from The Official Pullman – Standard Library, Volume 14 Union Pacific 1937 – 1958 by Randall and Anderson.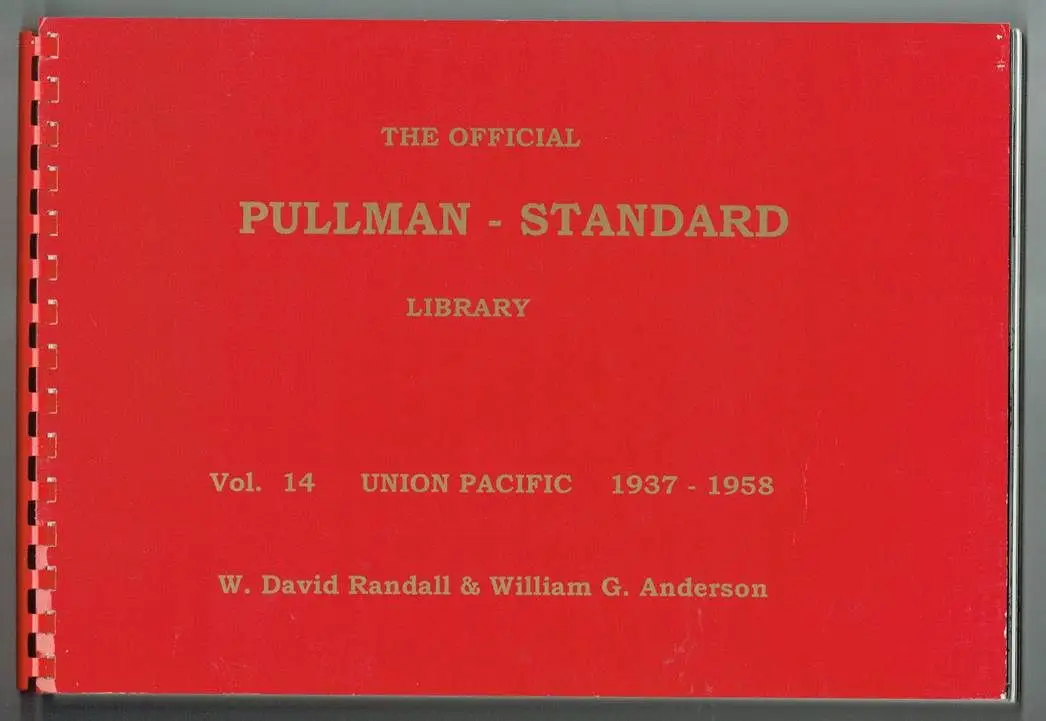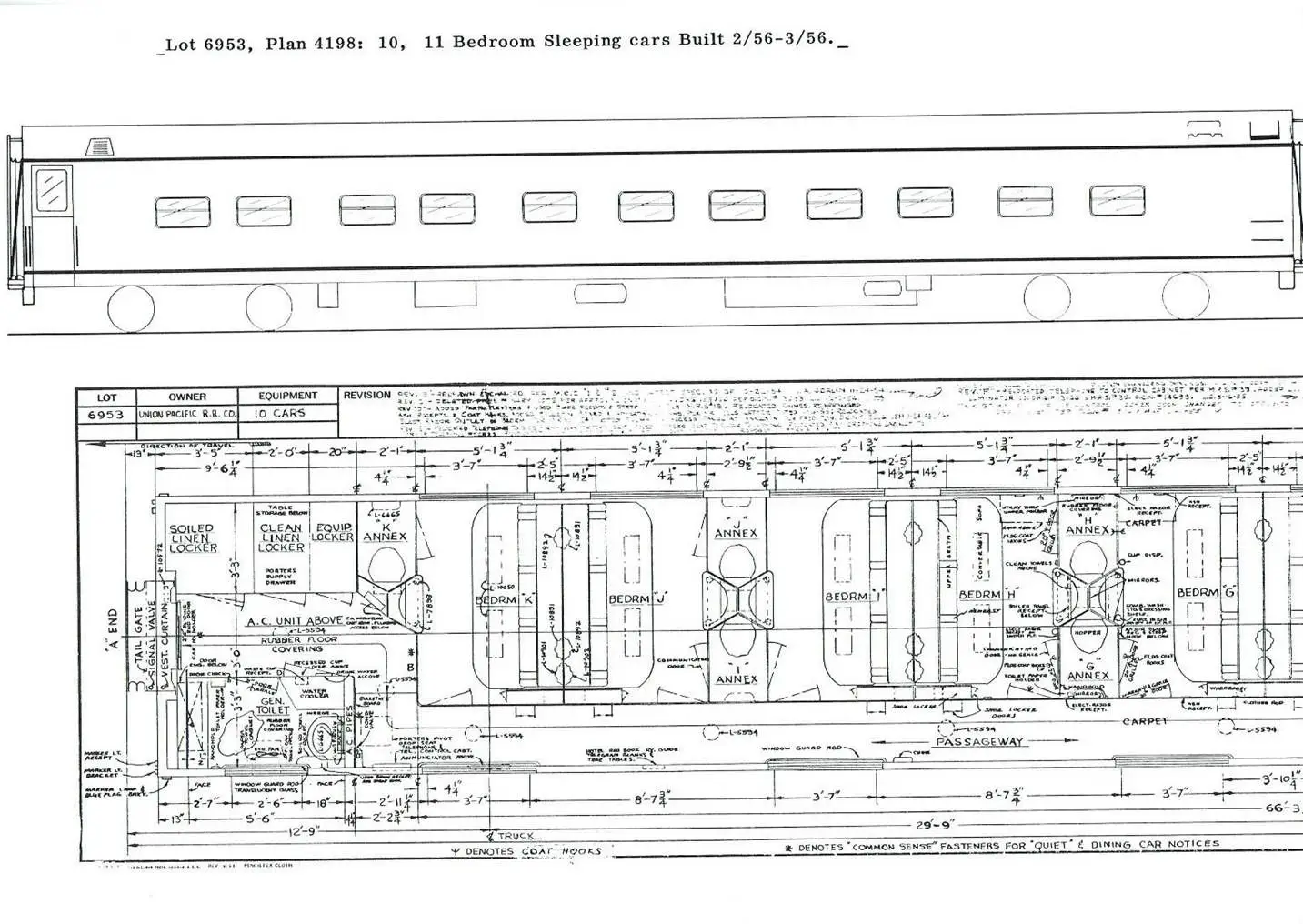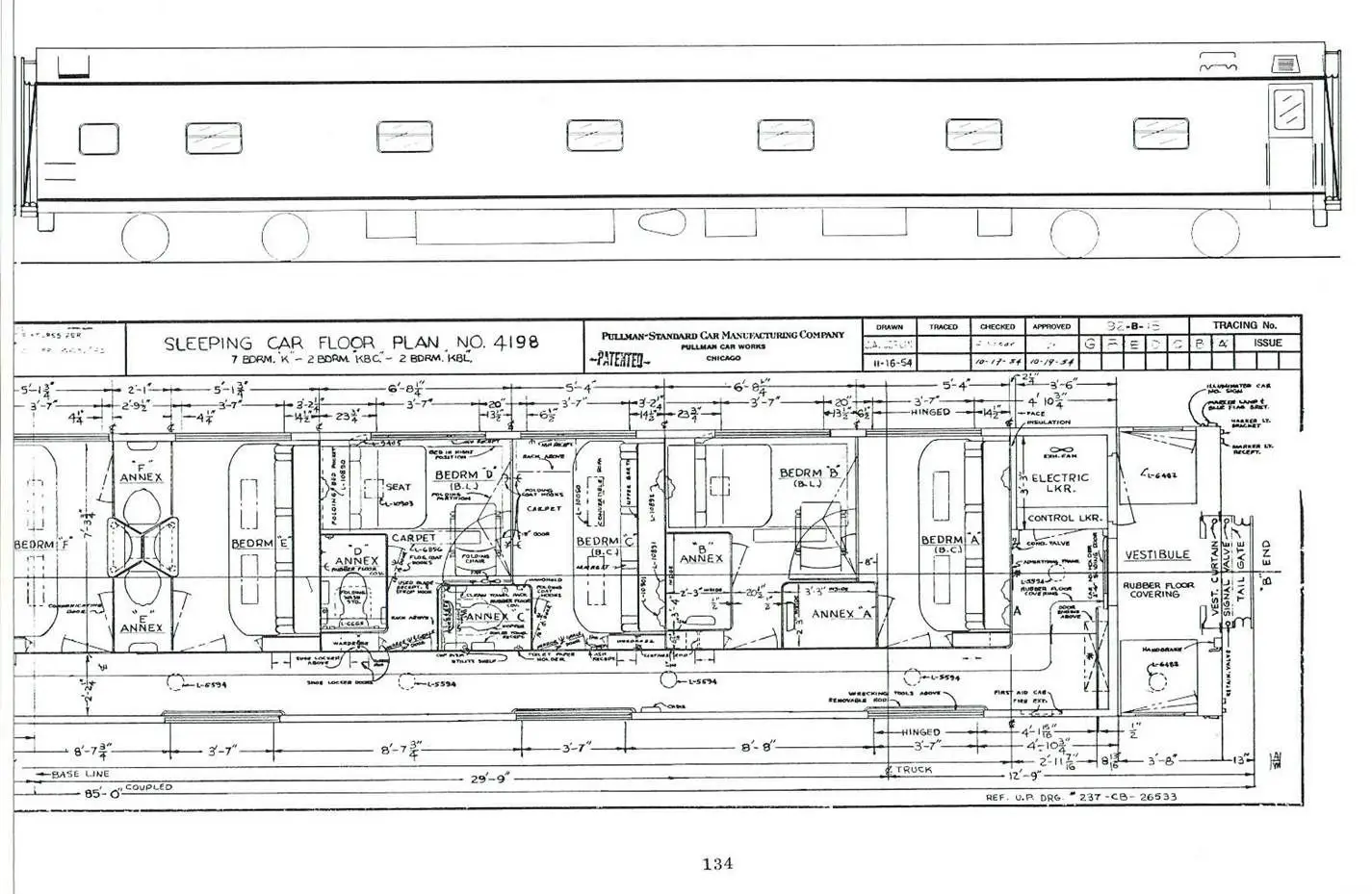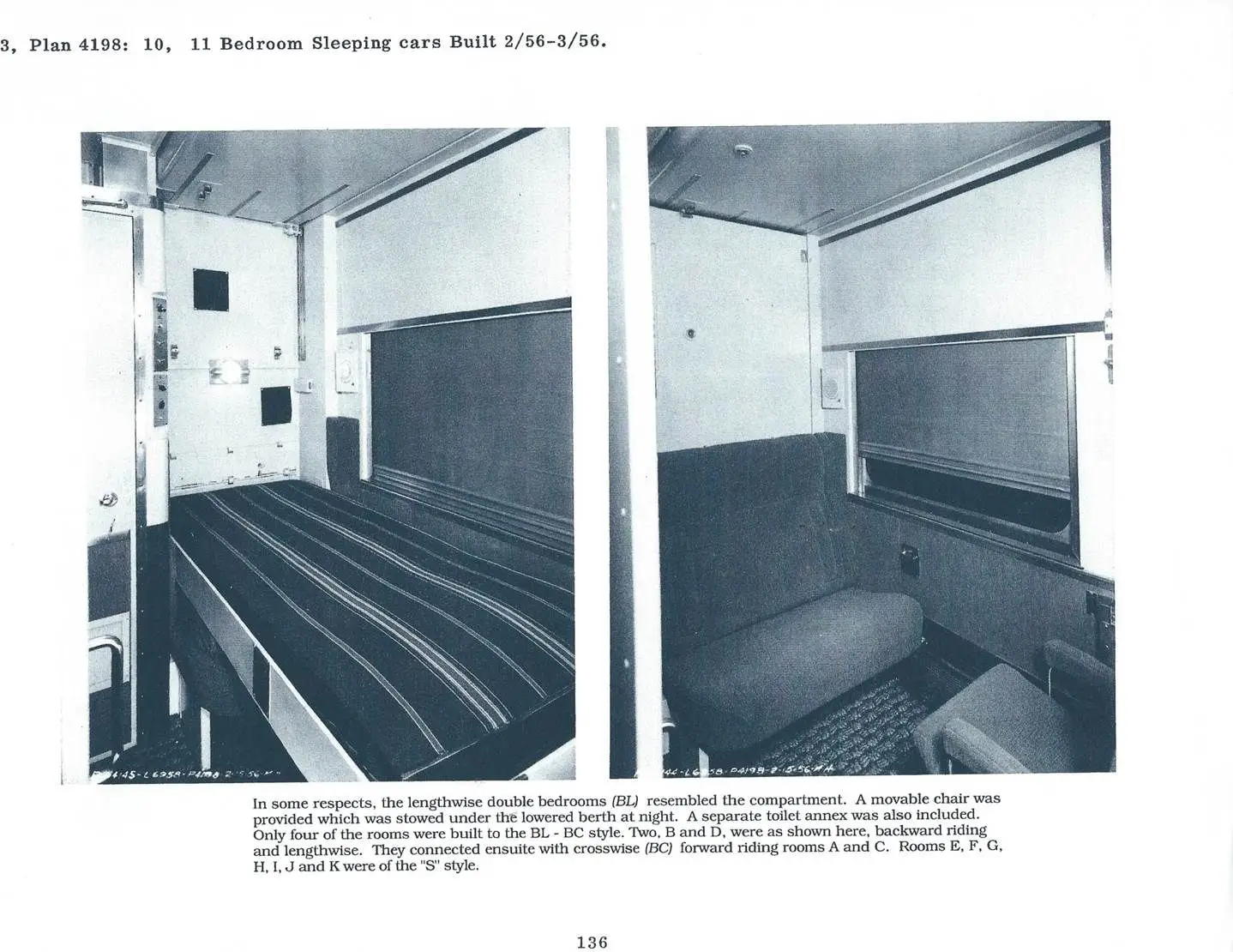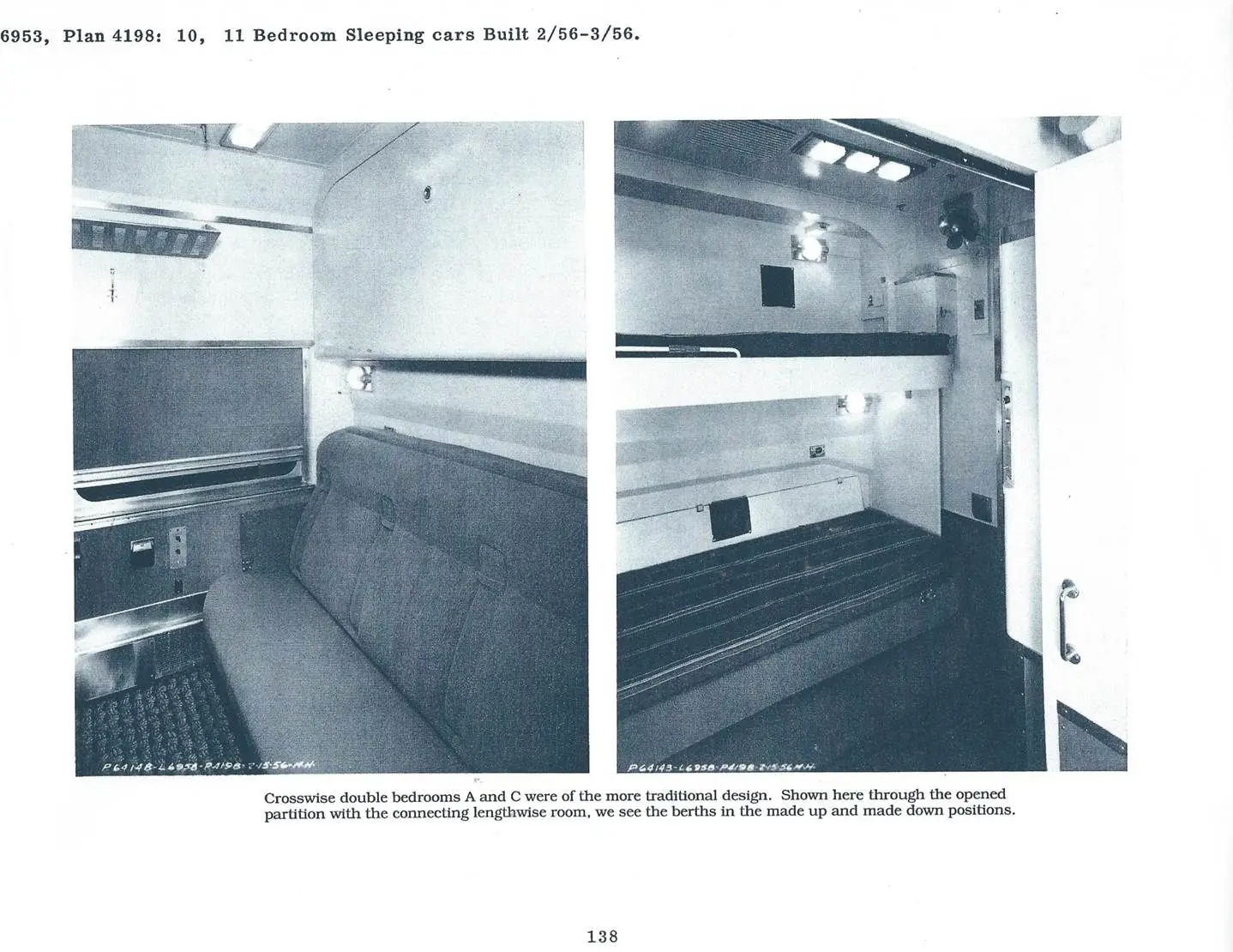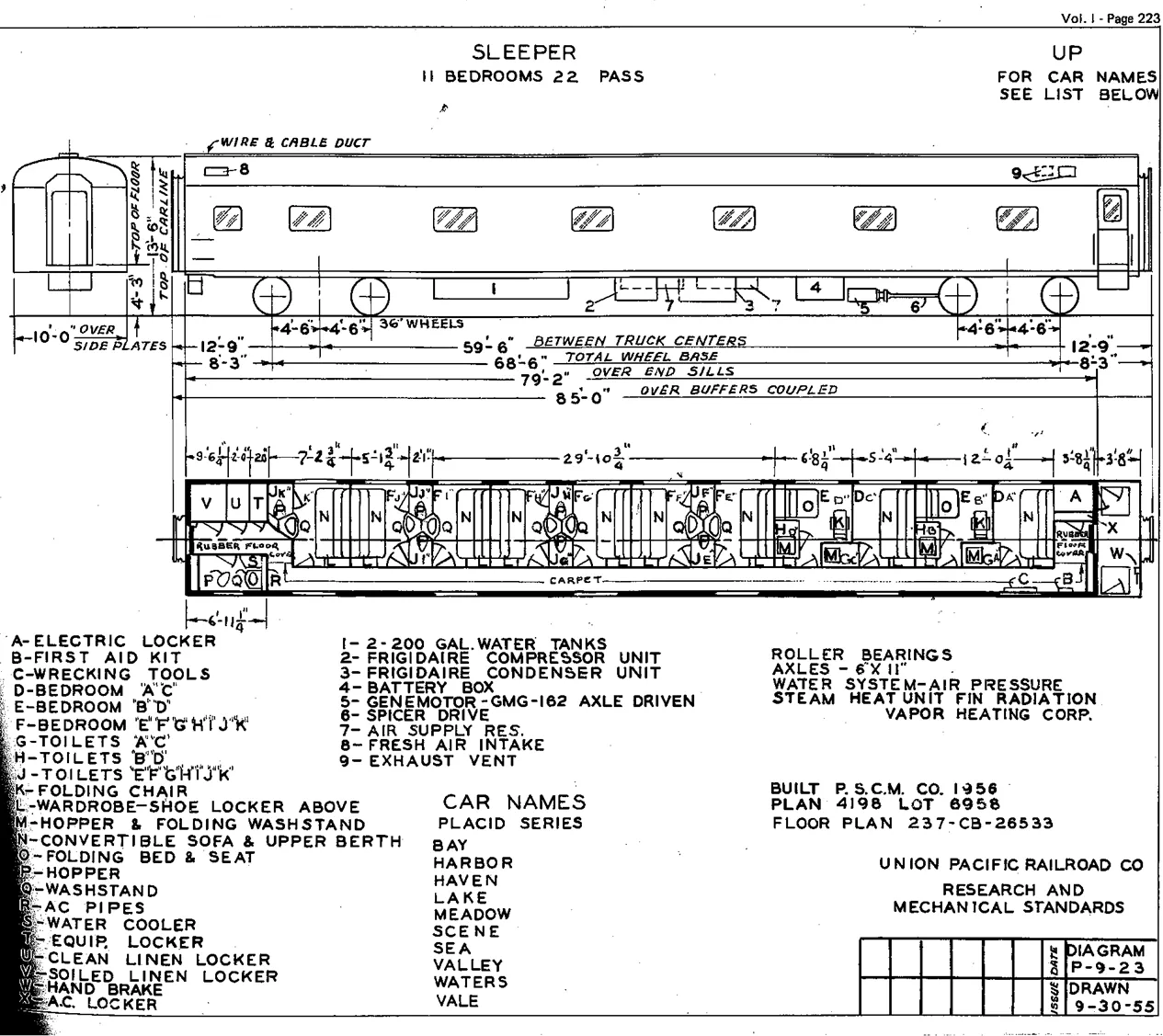 ---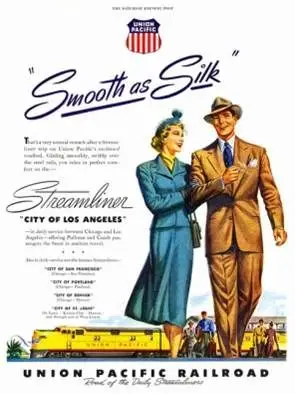 A typical City of Los Angeles train consist around 1956 included:
EMD E9 A-B-A diesel locomotive set
Mail express 5707
Baggage 5606
Baggage dormitory 3107
Sleeper 11 double bedroom Placid Lake
Sleeper 11 double bedroom Placid Dune
Sleeper 4-4-2 Imperial Hill
Domeliner diner 8008
Sleeper 4-4-2 Imperial Club
Sleeper 5-2-2 Ocean Beach
Sleeper 5-2-2 Ocean Bay
Domeliner lounge observation 9009
---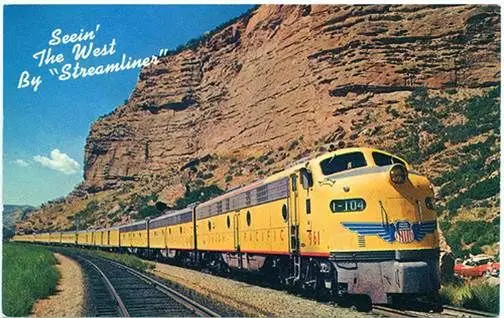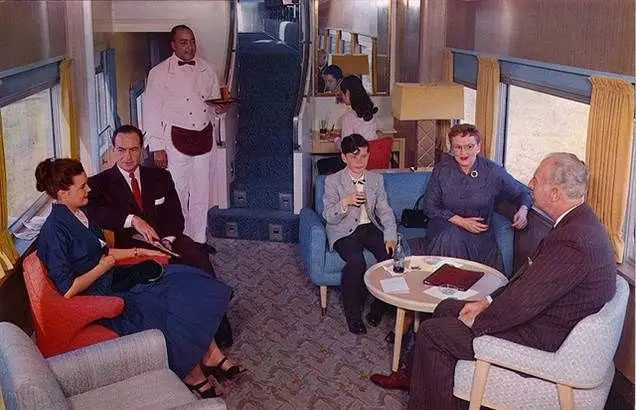 ---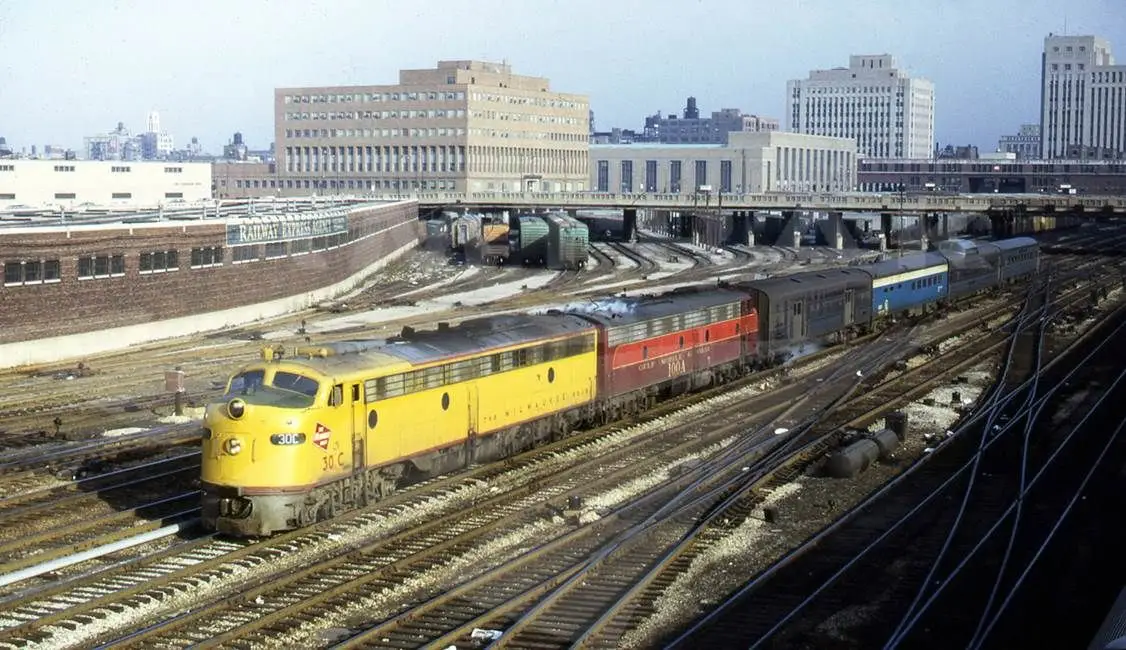 Union Pacific passenger service ceased with the inauguration of the Amtrak national rail passenger system in October 1970.
---
The Placid Lake became Amtrak sleeper #2263 Placid Lake , and continued in service throughout the entire Amtrak system. Note the Platinum Mist paint scheme with "pointless arrow" window band.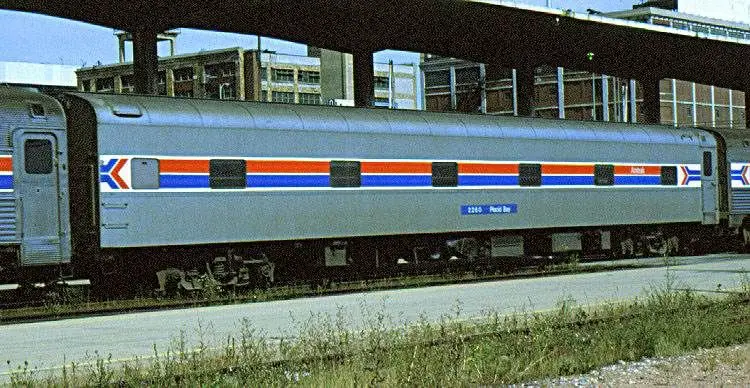 ---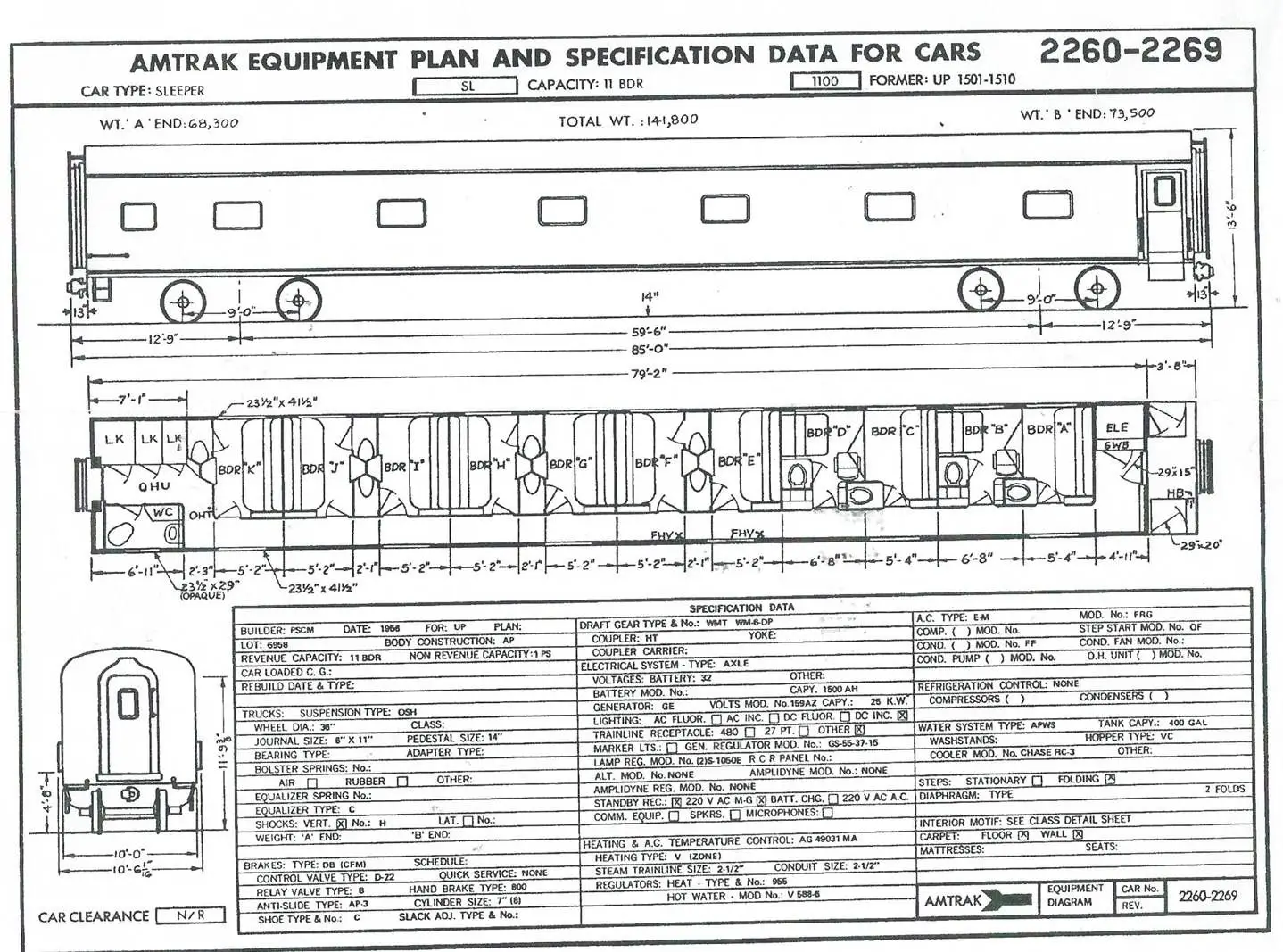 ---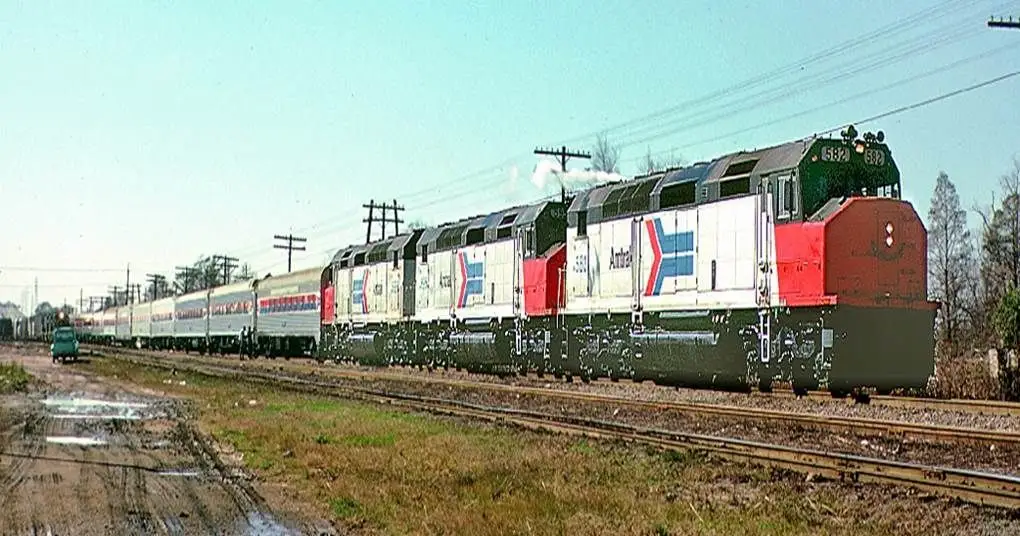 While in Amtrak service, the Placid Lake was one of 20 cars that were involved in former President Jimmy Carter's inaugural express train nicknamed the "Peanut Express". The Placid Lake is the 4th car behind the locomotives.
---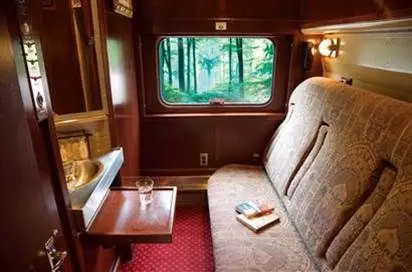 Car #2263 was acquired from Amtrak by the Indiana Railroad Museum in French Lick IN, and ultimately resold to American European Express (AEE), a company that provided luxury rail tours based on the famous European Orient Express train concept. A major interior and exterior renovation was performed by AEE to convert the car into a luxurious sleeping car with Honduran mahogany interiors and fine upholstery appointments while maintaining its original 11 bedroom configuration.
---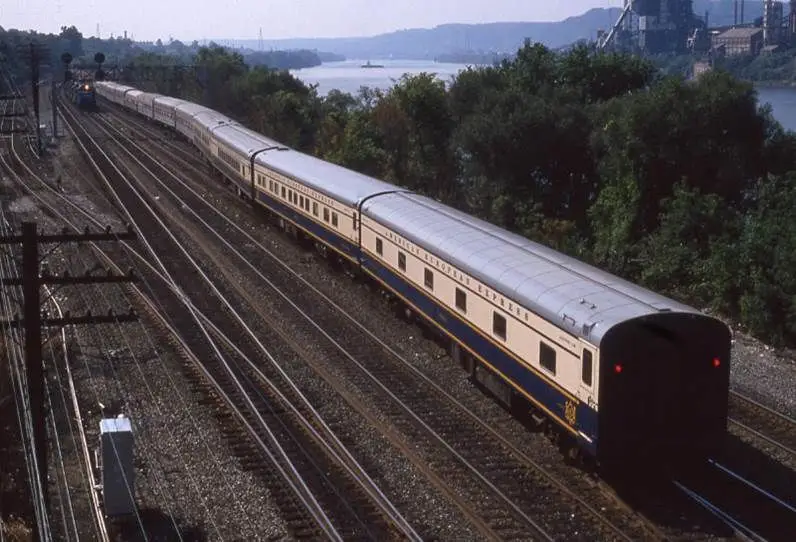 Car #2263 was renamed "Berlin" in accordance with AEE preferences to name cars after famous European and American cities. The Berlin was one of the original cars in the inaugural run of the American European Express that ran from Chicago IL (through Pittsburgh PA) to Washington DC behind the Capitol Limited.
---
American European Express (AEE) renamed to American Orient Express (AOE) to avoid copyright infringement issues.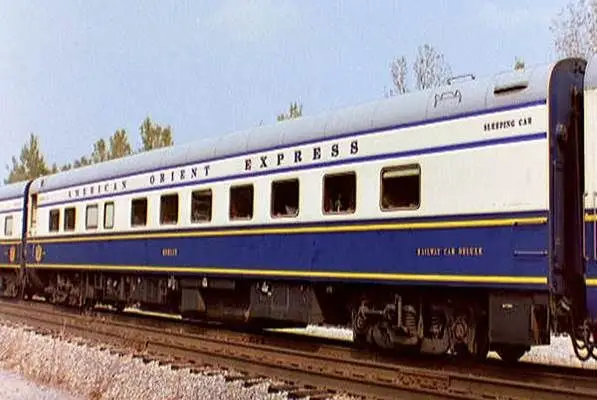 ---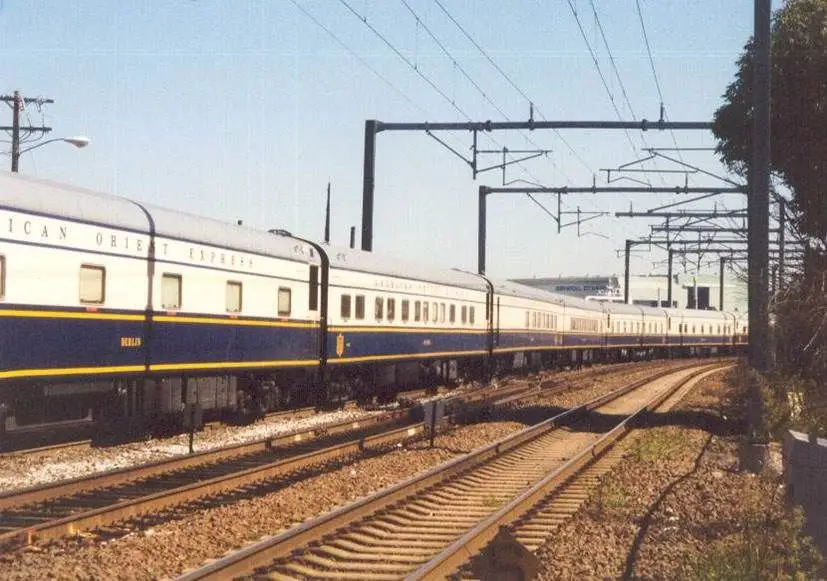 ---
7 Double Bedroom, 2 Presidential Suite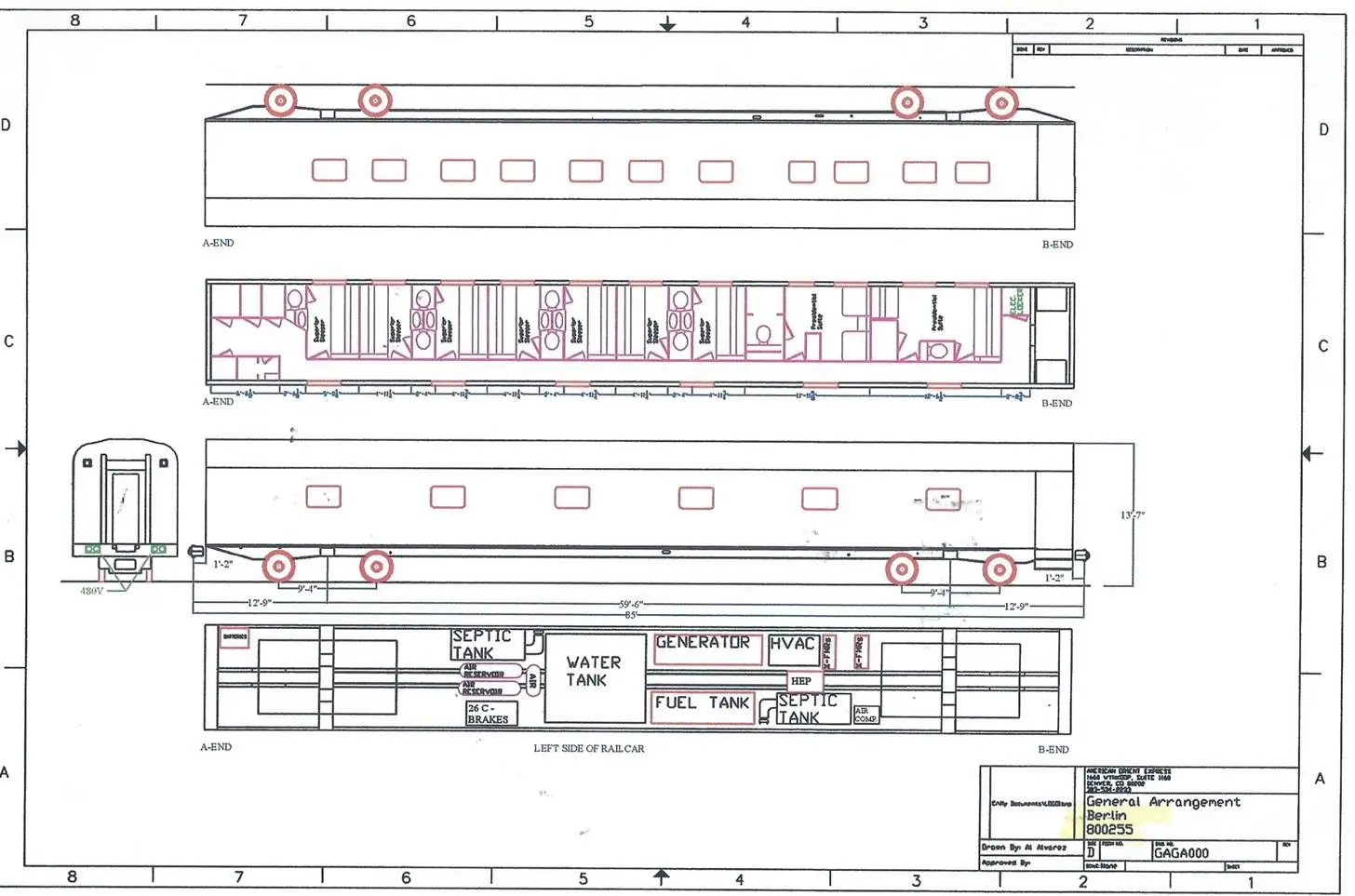 ---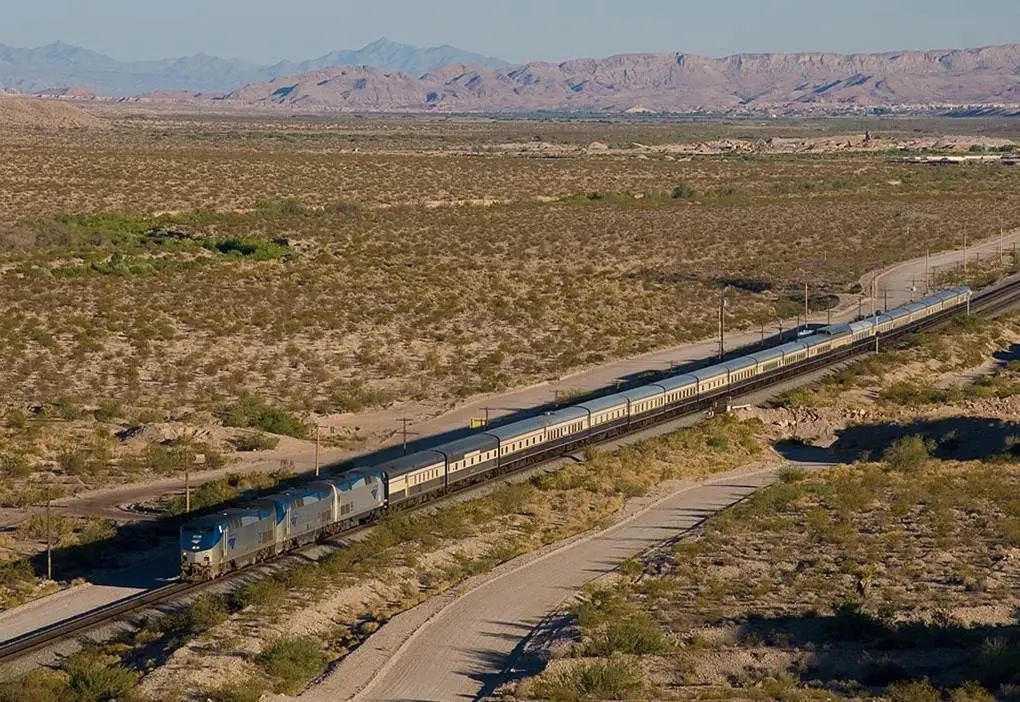 ---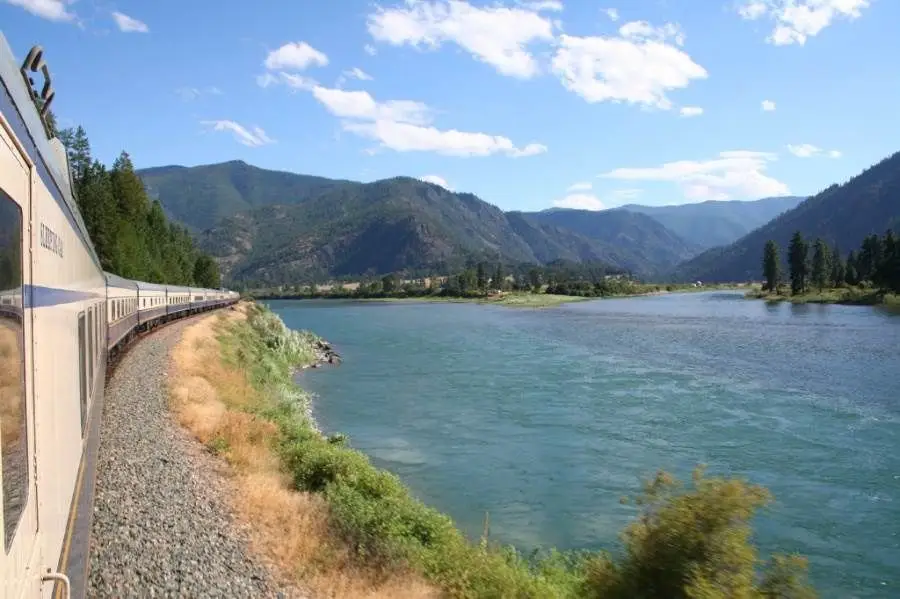 ---
5 Master Suite, 1 Double Bedroom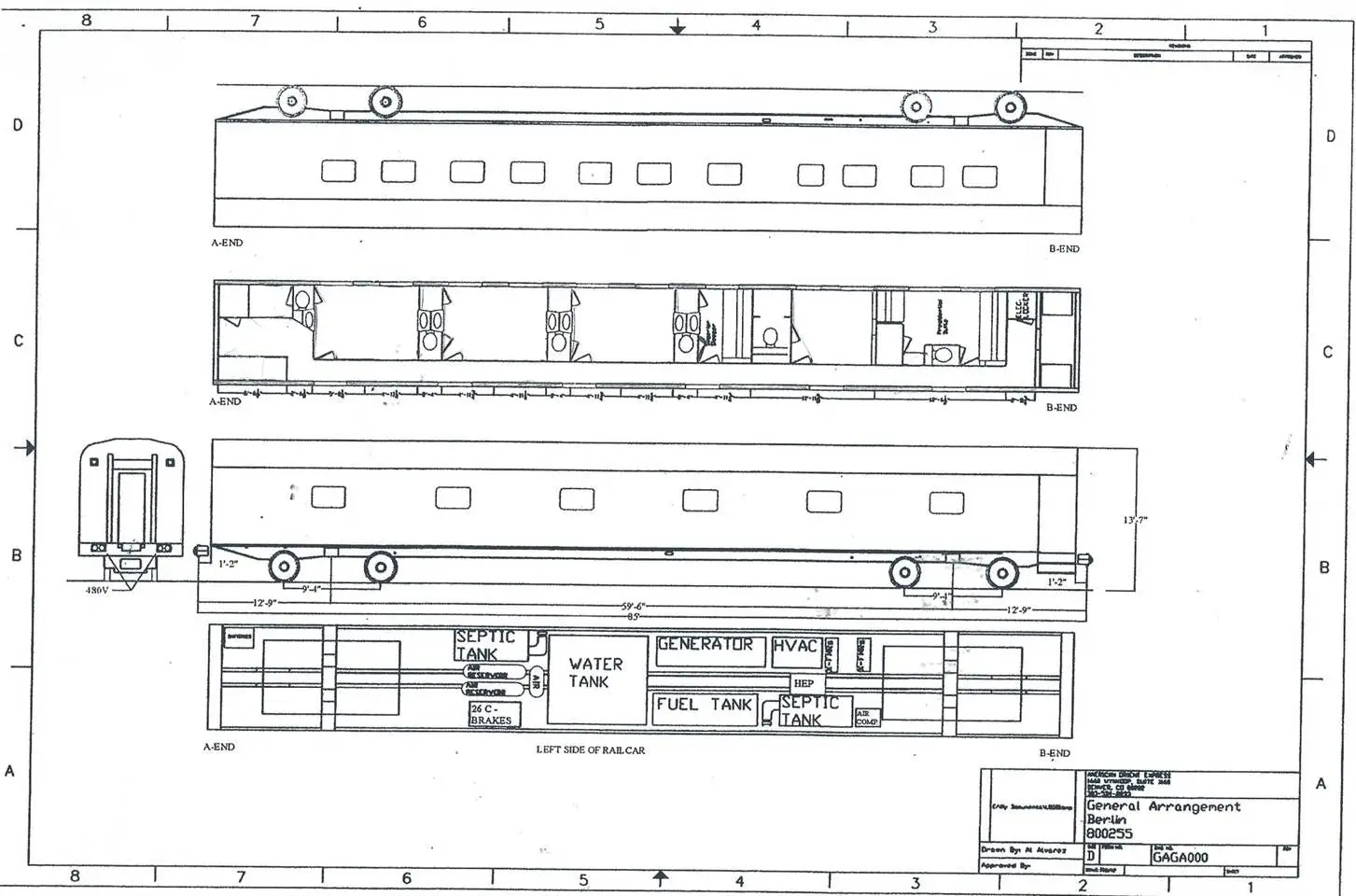 ---
-Mahogany paneling in place
-Needs glazing, floor heat hook up, finish plumbing & wiring, stainless steel register covers, carpeting
---
Room E Murphy Beds
Removed by Grand Luxe
---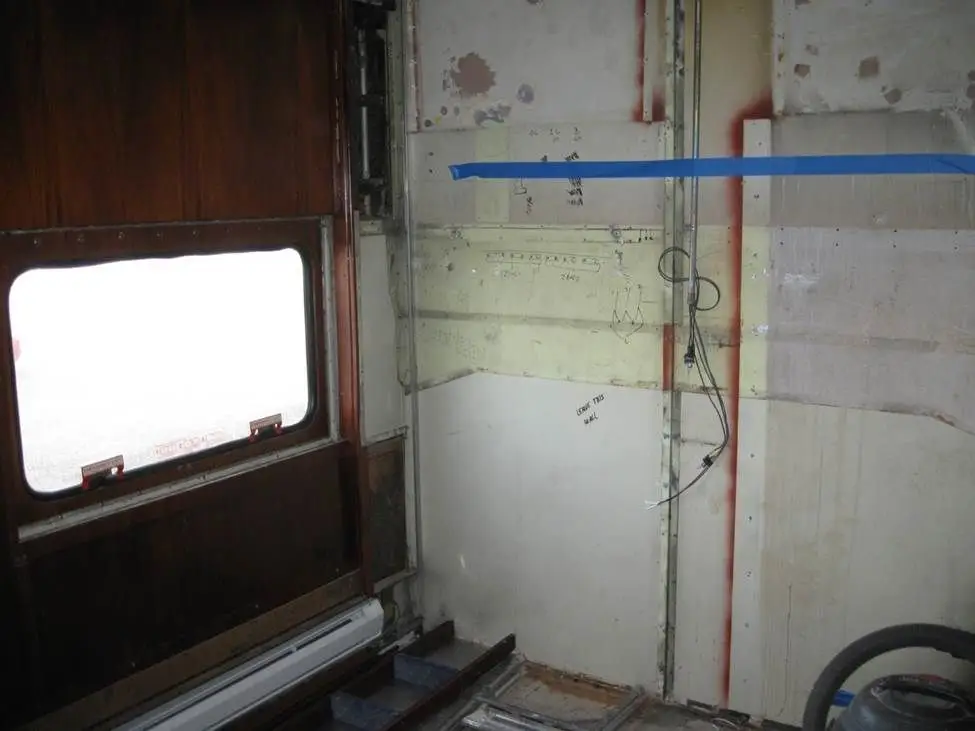 - Needs window casement & blind, replace Murphy bed removed by AOE
---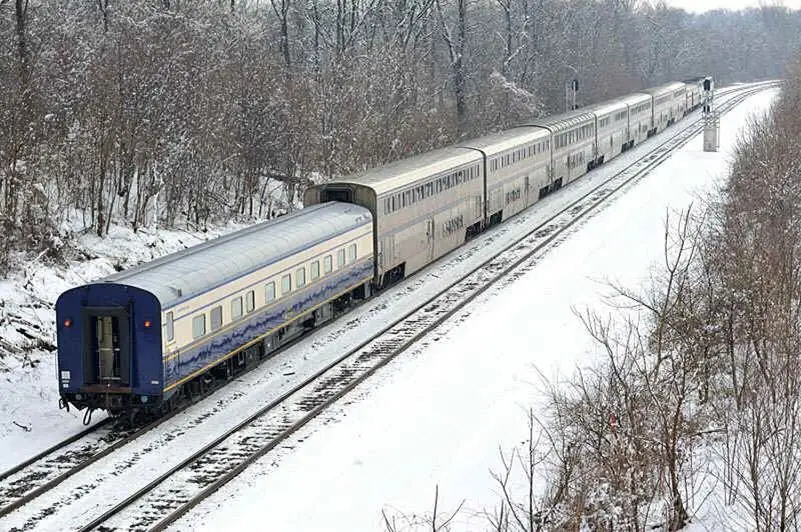 Capitol Limited - Feb 2, 2010
---
RESTORATION PHASE 2010-2012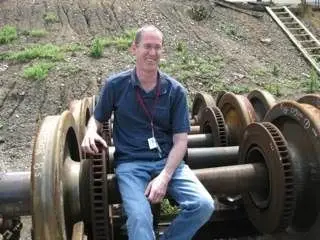 ---
TRUCK & WHEEL IMPROVEMENTS
- GROUNDING CABLE
- PEDESTAL STRUT

- DECELOSTAT

-
---
Sanding of walls prior to Satin finish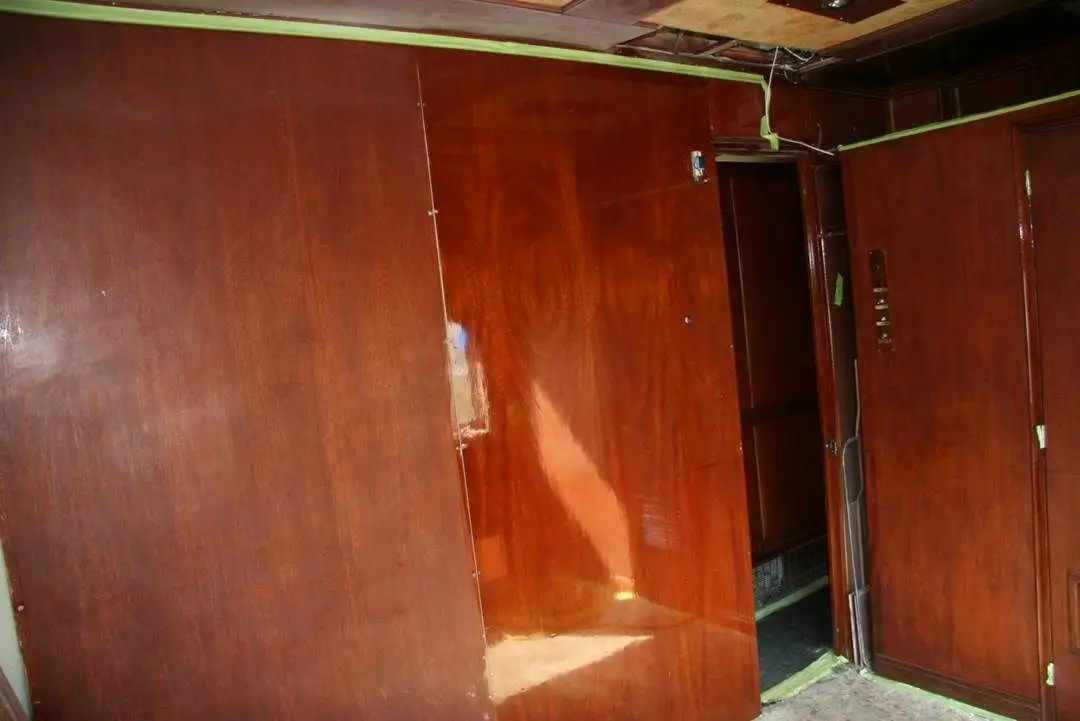 ---
Shower installation, new wiring, carpet, seat cushion upholstery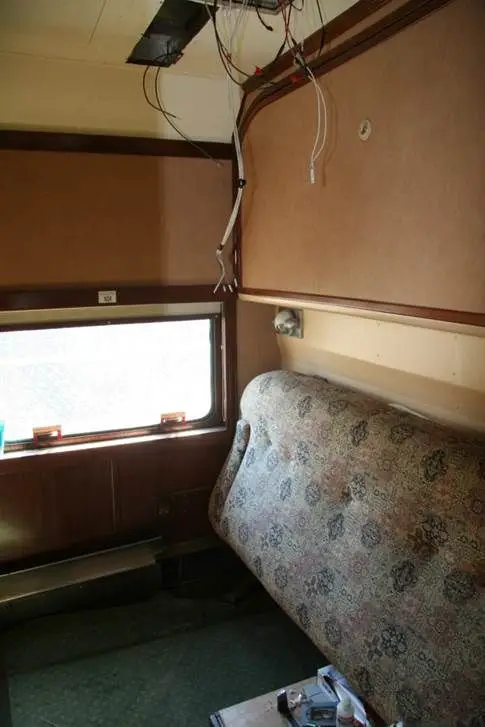 ---
Interior Design Consultation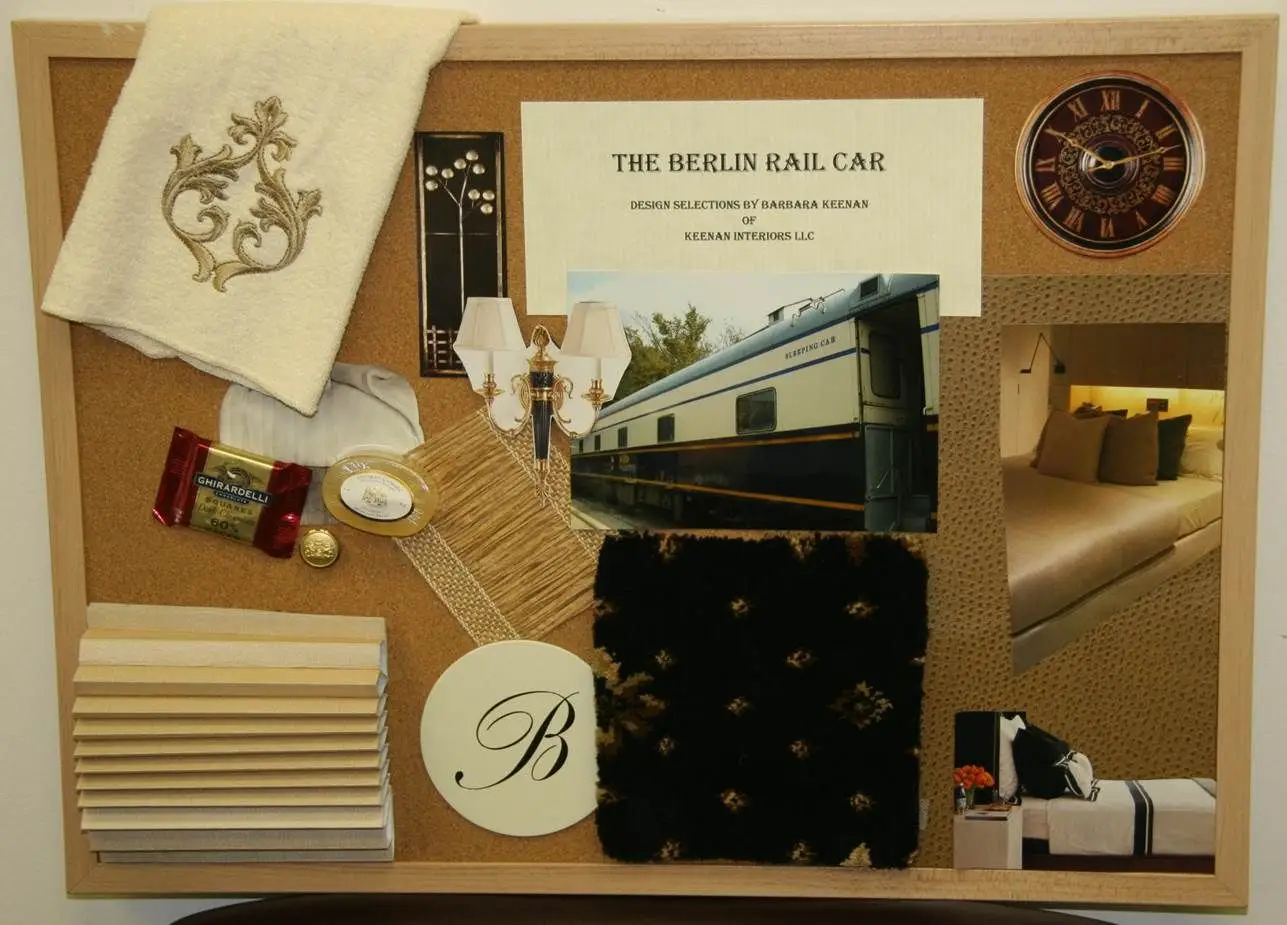 ---
Color Palate Selections
| | |
| --- | --- |
| Room C | Room F |
| | |
---
KITCHENETTE DESIGN & BUILD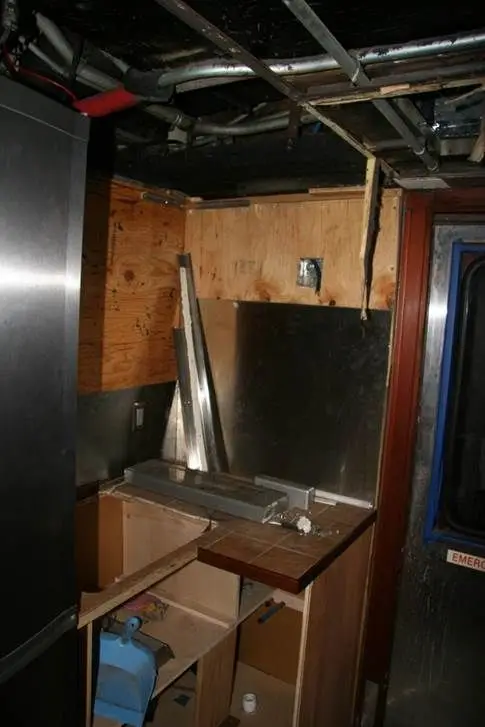 ---
Stainless Steel Additions
| | |
| --- | --- |
| Before | After |
| | |
---
Murphy Bed Replacement
with Space Saving Bunks
by Resource Furniture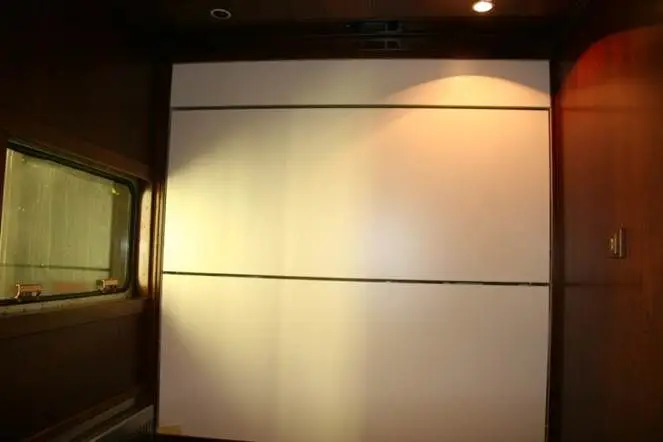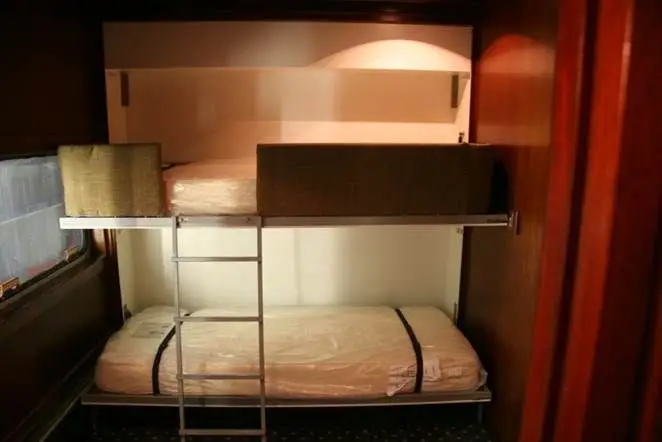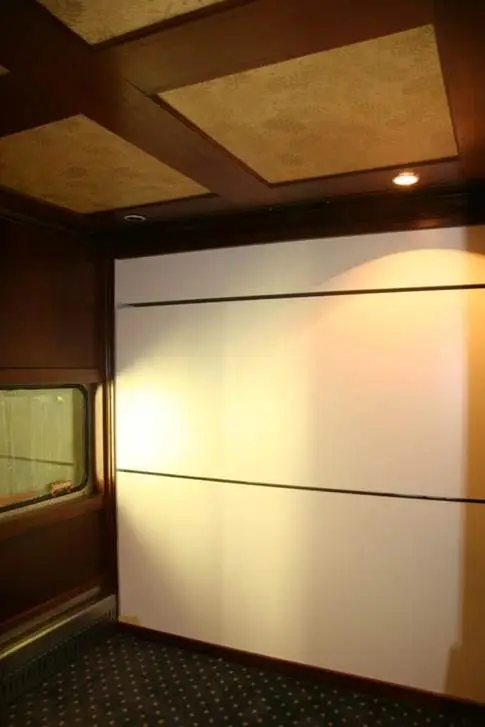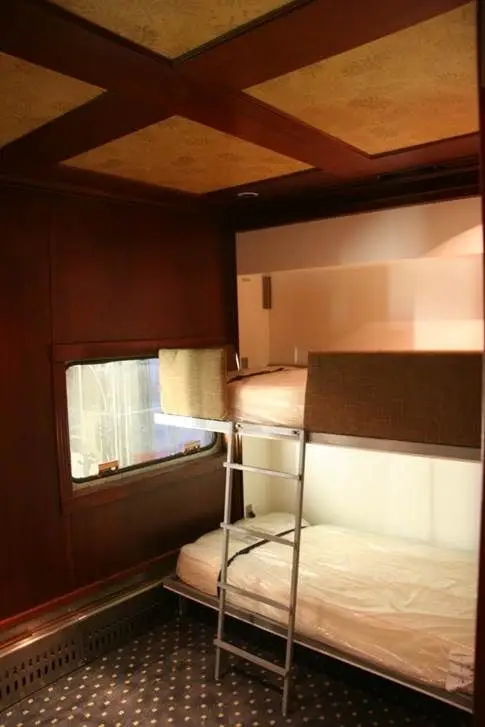 ---
BERLIN FLOORPLAN
-Current

---
The BERLIN Sleeping Car travels by being added to Amtrak trains. The Map of Amtrak routes gives you an idea of the possible train vacation destinations that you may wish to consider when planning your itinerary. The BERLIN Sleeping Car may be chartered by a family, group of friends, corporate travel or any combination you desire. When you charter your private railcar, you create your own luxury railcar trip. You determine where you want your private railcar excursion to go - which route you want to take - and how long you wish to stay at your "train vacation destination."