EXTRAORDINARY PRIVATE RAILROAD CAR JOURNEYS for 2018
---
Welcome returning and future Berlin Passengers.
Thank you for your feedback on tours for 2018!
Please review the updated information below on the following rail tours for the 2018 season. Train tours will use beautifully restored rail cars (unless otherwise noted) and include a first class dining experience on board.
Click on the Past Trips & Testimonials icon above to see photos from past tours!
Scroll down to browse the upcoming tours, and contact us regarding any trip that that you are interested in reserving, and we will reply back to you as quickly as we can by email or phone. If you don't hear back from us within 48 hours please call or email us directly (details shown below). Sometimes when we announce new tours we get really busy for a few days! For pending tours, we are still working out the details and prices, so please be patient with us, and watch for updates.
​​​
Tour prices are determined based on final plans and current costs, and are similar to what we have offered in the past. AND... All profits go to help fund the restoration and continued operation of the Berlin!
​
Click Here for Travel Terms and Conditions
Sincerely,
Kevin Moore
CHERRY BLOSSOM FESTIVAL IN WASHINGTON DC
with PVs DEARING & BERLIN
National Cherry Blossom Festival Parade – Saturday, April 14
April 13 - April 18 Huntington, WV to Washington DC
Includes:
Transportation:
Depart HUN 4/13 7:16am – Arrive WAS 4/13 6:19pm
Depart WAS 4/18 11:00am – Arrive HUN 4/18 9:44pm
Meals enroute, breakfast daily in DC, daily Happy Hour
Room on board the rail car in Union Station just blocks from the festivities.
$1,500/person double occupancy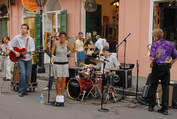 NEW ORLEANS WINE & FOOD EXPERIENCE
MEMORIAL DAY
with PVs DEARING & BERLIN
May 20/28-30 Huntington WV or Washington to New Orleans and return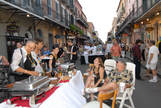 More than 250 wineries are typically represented during the five-day festival, with more than 800 vintages poured at a series of indoor and outdoor events. More than 100 of the city's fine restaurants take part.
Includes: Meals en-route, daily breakfast and happy hour, room on board the rail car with trolley stop to the French Quarter just outside. $3,300.00/person double occupancy ($6,000.00/bedroom) bedrooms have private bath.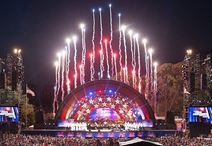 INDEPENDENCE DAY in BOSTON
with PVs DEARING & BERLIN
July 1 - 6, 2018 -Huntington, WV or Washington DC to Boston and return
Experience the Boston Pops patriotic concert and fireworks. Passengers can join in Huntington or Washington. $2,450/person double occupancy ($4,900/bedroom)
PENDING TOURS
Please save these dates & make your plans to join us!
AAPRCO 41st Annual Convention
Duluth, Minnesota
September 20 - 22, 2018 (Updated February 2, 2018).
Planning is well underway to hold our forty-first annual convention in Duluth, Minnesota on Thursday September 20th through Saturday September 22nd, 2018.
Our plans include a special train ("Lake Superior Limited") originating at New Orleans on Friday September 14th, making overnight stops at Memphis (two nights), Fort Madison (one night) and Minneapolis – St. Paul (one night), enroute to Duluth. Arrival at Duluth would be on Wednesday September 19th. While at Duluth, the convention special train would be parked downtown next to the Union Depot and Lake Superior Railroad Museum. After the convention activities conclude at Duluth, the special train would depart Duluth on Sunday September 23rd and make a one day trip to Minneapolis – St. Paul, where it would terminate. The current proposed schedule for the the special train is sumamrized in this document. As always, our plans for the convention special train are subject to the approval of Amtrak and all host railroads.
We are exploring the possibility of an excursion on the North Shore Scenic Railroad from Duluth to Two Harbors and the ore docks on the north shore of Lake Superior, which would provide approximately 29 scenic miles of rail travel.
We will continue to update this page when additional information becomes available.
---
NOTE: The special train and convention are open only to members of AAPRCO, their family and their personal guests. AAPRCO Associate Membership is $90/year.
Email: dearingrr@aol.com
phone: 706-326-0014
website: www.dearingrailroad.com
or
Email: kmoore.dmd@comcast.net
phone: 814-229-6354
website: www.SleepOnATrain.com